The work Letter Performance (Grande-Synthe), based on the encounter
with inhabitants of the city of Grande-Synthe, interrogates the relationship
that connects us with the place where we live.
Grande-Synthe is a town of 20.000 inhabitants in the very north of France.
Originally a coastal village, Grande-Synthe was entirely destroyed in 1944.
In the sixties, the city experienced a very strong growth due to steel industry,
a now declining sector. Formed by successive urban policies (ZUP: Zone à
Urbaniser en Priorité, ZAC: Zone d'Aménagement Concertée, DSQ: Dévelop-
pement Social des Quartiers, …), Grande-Synthe recently became "Capital of
Biodiversity".
The project lasted nine weeks. The research with the inhabitants developed
during workshops based on writing and observation. During these workshops,
the multiple and contrasted aspects of the relationship of the Grande-Synthe
inhabitants to their own town were explored together. Words and sentences
appeared which express their memories, attachments and doubts.
The circulation of the photographs is the outcome of the project. Posters were
put up in public places in Grande-Synthe: the library, the college and others.
Postcards were printed and abundantly distributed. Thus the images are
propagated in the city, being scattered in daily life and meeting their audience.
a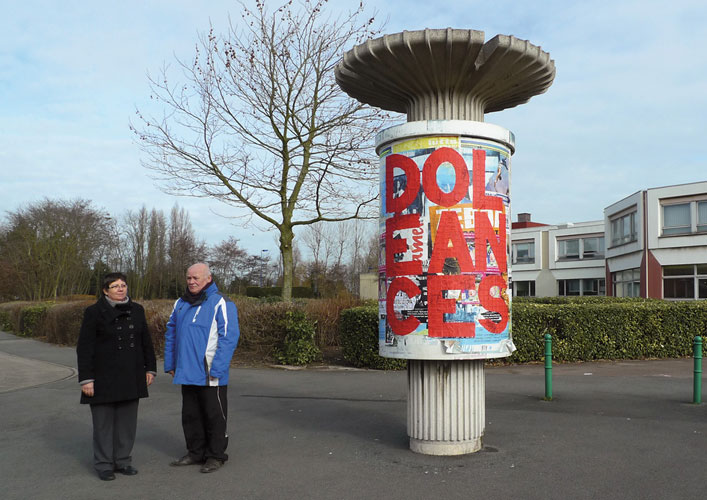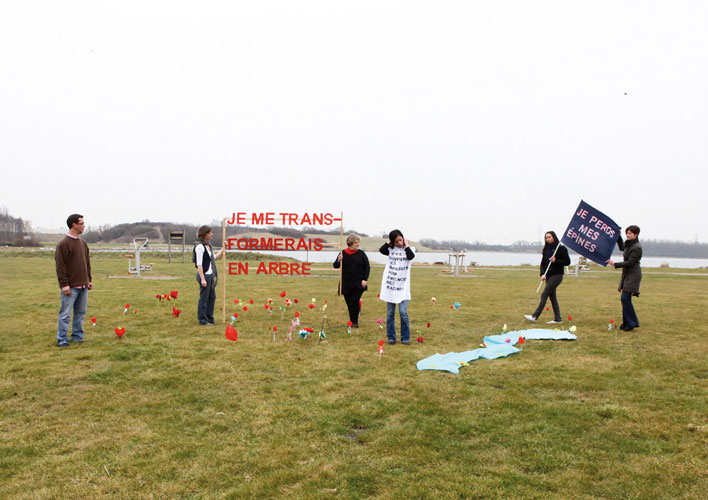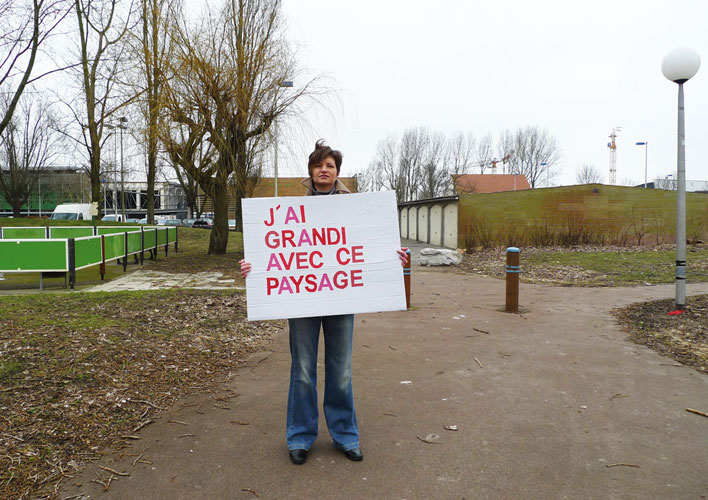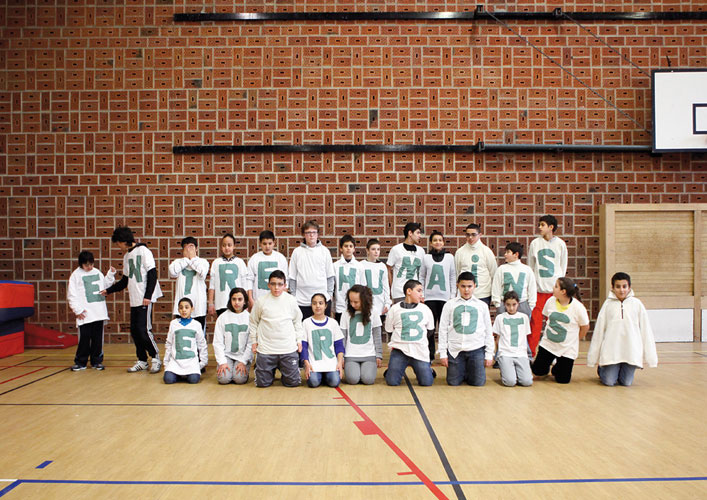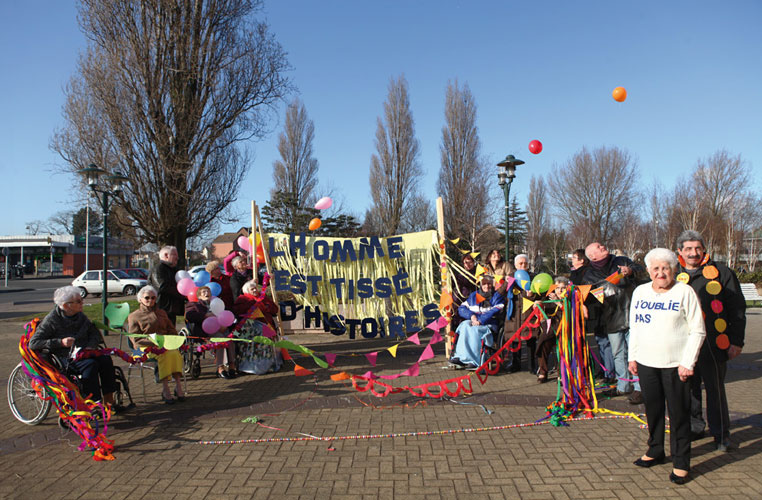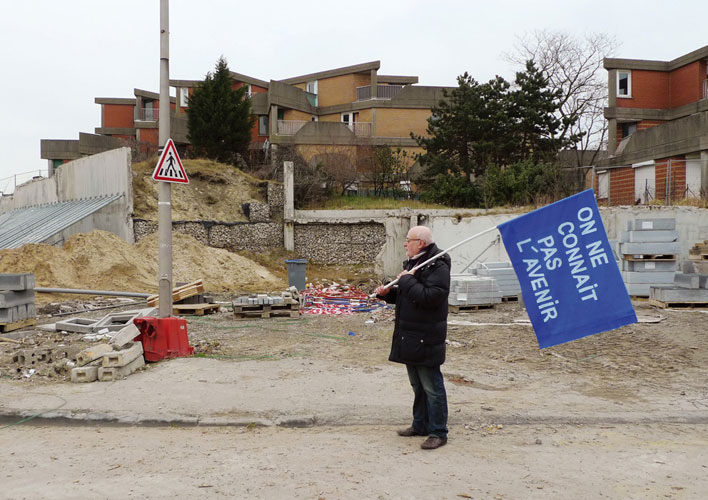 "Letter Performance (Grande-Synthe / Jean-Marc, Cécile, Dominique)"
How flat is my land
"Letter Performance (Grande-Synthe / Viviane, Michel)"
Grievances
"Letter Performance (Grande-Synthe #2)"
I would turn into a tree - I remember how difficult it was to strike roots here - I lose my needles
photography: Mélanie Niemierz
"Letter Performance (Grande-Synthe / Isabelle)"
I grew up with this landscape
"Letter Performance (Grande-Synthe #5)"
Together we are great
photography: Patrick Quétel
"Letter Performance (Grande-Synthe / José)"
On foggy days, Grande-Synthe reminds me of the city of Paris
"Letter Performance (Grande-Synthe #4)"
Among humans and robots
photography: Mélanie Niemierz
"Letter Performance (Grande-Synthe / Jacky, Kevin)"
Our youthful dreams
"Letter Performance (Grande-Synthe / David)"
To those who have left everything to settle here again
"Letter Performance (Grande-Synthe / Mauricette)"
It was the end of the war and we were going to te ball to dance
"Letter Performance (Grande-Synthe #1)"
Man is made of stories
photography: Pierre Volot
"Letter Performance (Grande-Synthe / Robert)"
A small allotment garden I was lucky to rent
"Letter Performance (Grande-Synthe / Armand)"
The future is unknown
"Letter Performance (Grande-Synthe #3)"
A pause long, a pose long
photography: Patrick Quétel